Smart Table:
Massively Parallel Actuator Array Controlled by Non-Linear Medium.
It is the two year EPSRC funded project (GR/S79640/01) has its aims:
- to develop a theoretical foundation for the future design of an experimental parallel non-linear medium based manipulator, which intelligently transports, filters, orients and positions several objects at a time;
- to provide the basis for the stage of hardware implementation;
The concept parallel actuator will have a modular structure, with control units and effectors arranged in a regular, locally connected network. All effectors and control units will work in parallel, governed by spreading and growing patterns of diffusive fronts and waves of excitation in non-linear medium.
Objects on a smart table would be able to move at different speeds and pass each other as well as being classified, sorted, positioned and oriented.
Fig.1 shows the simulated patterns formed by excited, refractory and resting cells during an operation.
Fig.2. presents the object spatial division and the forces imposed on the object by the excited cells.
<![if !vml]>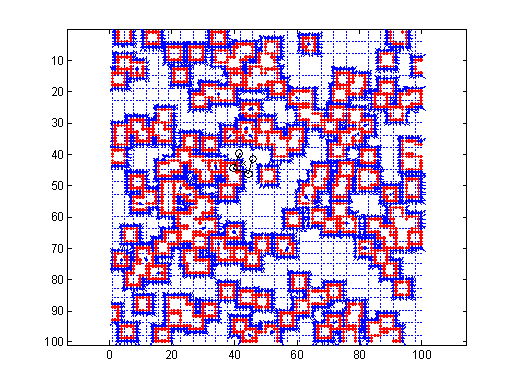 <![endif]><![if !vml]>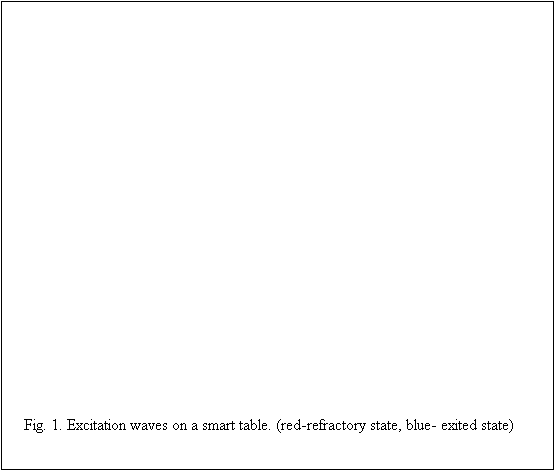 <![endif]>
<![if !vml]>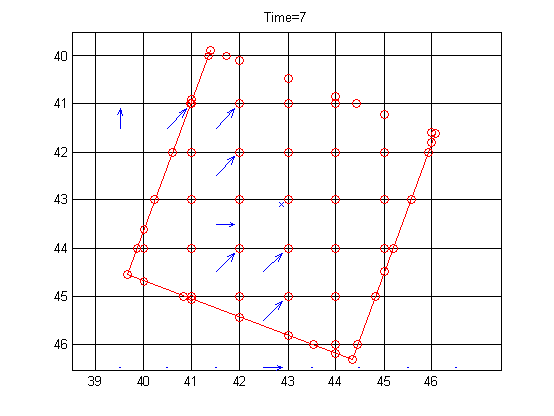 <![endif]><![if !vml]>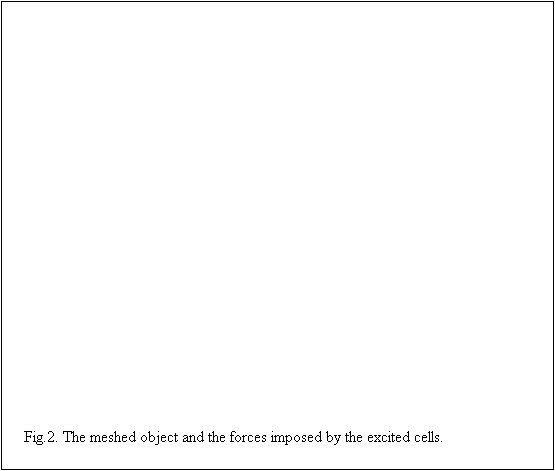 <![endif]>