Movies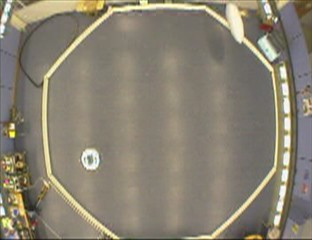 Video of a single aerobot (in silver) following a remote controlled blimp (in white). This video is sped up by a factor of ten to make it easier to see what is happening. The following aerobot is detecting an infrared beacon attached to the radio controlled blimp: Clip1 file size 4.4Mb in mpv format.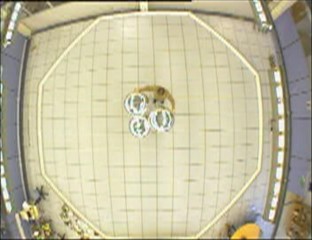 Overhead video of three aerobots homing on a static beacon. If they cannot see the beacon they will follow the transmission of another aerobot. Clip 2 file size 3.0Mb in mpv format.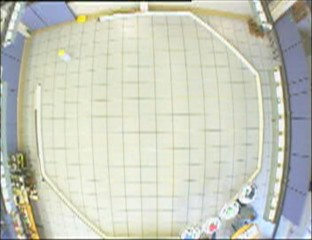 Overhead video of four aerobots homing on a static beacon starting in a low signal to noise domain. Two of the aerobots (blue and green) have a slightly longer sensing range due to the variability in the hardware. These two blimps pick up the beacon signal first and start to move in, whilst simultaneously transmitting their own local signal which attracts the other two aerobots. This technique is termed Secondary Swarming and could be very useful when operating with hundreds or thousands of micro / nano robots in the future. Clip 3 file size 1.1Mb in mpv format.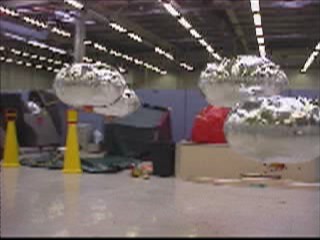 Video clip of five aerobots following a moving beacon. The aerobots are using a secondary swarming technique to help them all stay within range of the beacon. Clip 4 file size 3.7Mb mpg format